Disclaimer: I have never flown a model aircraft in my life. I unboxed RF7.5 at 23:30 and crashed my first trainer at 23:50.
They were an instructive 20 minutes and I'll detail them, hopefully you might find it useful.
RF is a trivial install; pop in the DVD and run setup.exe. The only thing you might like to change is the install directory; the RF install is 6.5GB, if you're tight on space on your C: drive you might like to put it on another disk. Otherwise, just be patient, it takes several minutes but couldn't be easier.
If you're in America, skip this paragraph. We Europeans will launch RF and get "Invalid or corrupt version of WMVCORE.DLL". This is par for the course, 'N' versions of Windows don't have the correct components of Windows Media Player. With a little sleight of hand you'll find the reason for your OS and from there (for me Windows 7 N or KN editions) get the Media Feature Pack. Once you've installed that, re-booted your PC and uttered a spray of profanities, you're ready to start flying. Double-click RF on the desktop and you should see something like this:
This might not seem very impressive. Well, take off and you'll see this: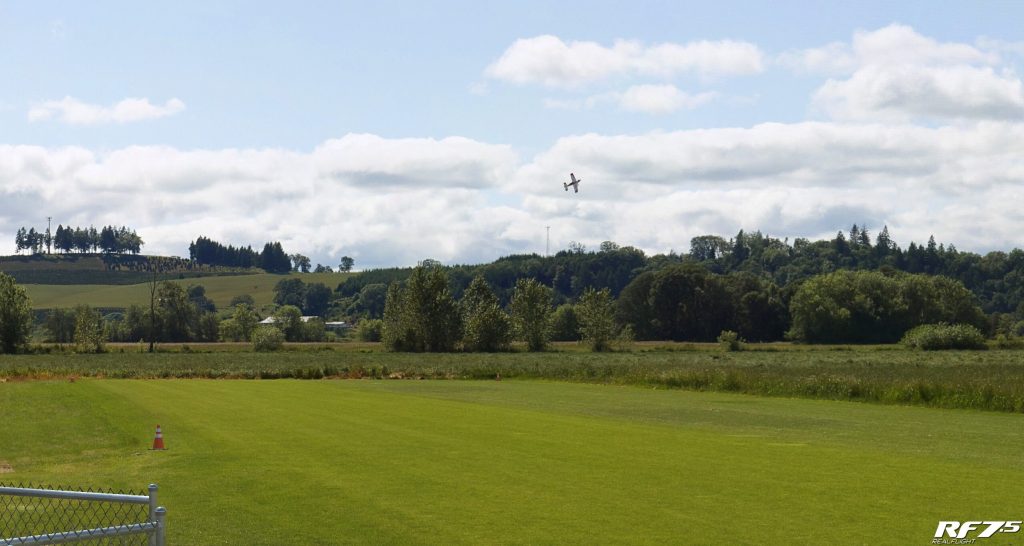 I played with my first flight simulator on an IBM PC with 2 5.5″ disks back in 1988 and I've seen many in-between. Here I was gob-stopped by the simulation; the specular lighting and level of detail is truly astonishing and the aircraft behaviour is incredibly realistic.
Now, a purist 3D-modeller might argue that the perspective of the fence-posts doesn't change with the viewing angle, nonetheless when you drive the plane gently into the fence, you hear the propeller tapping the wires: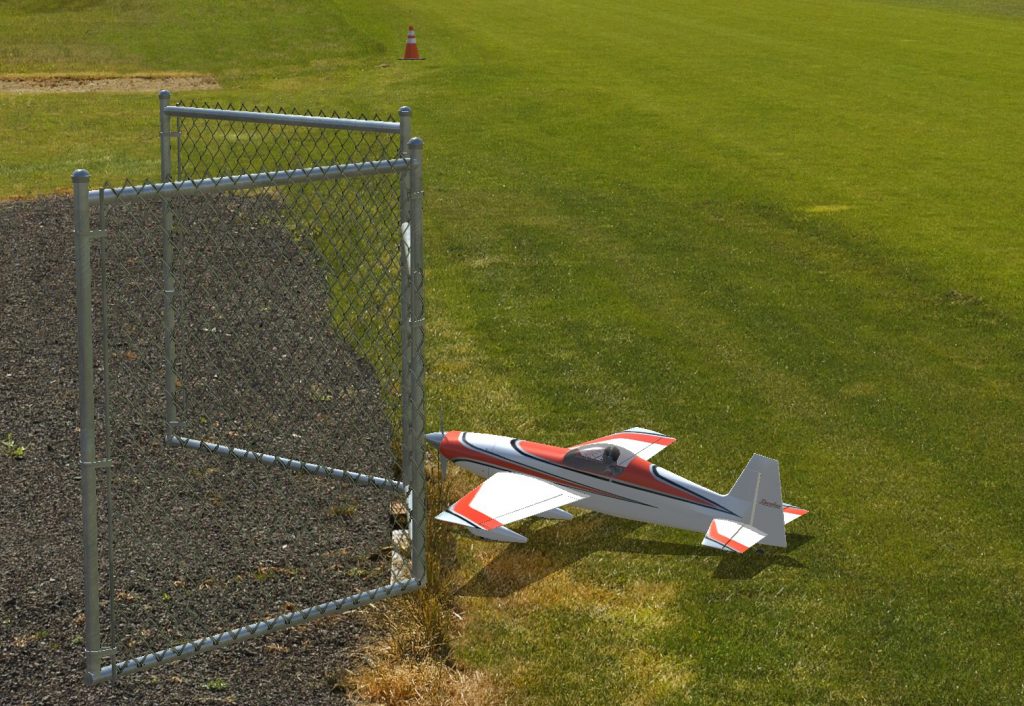 The simulation could hardly be more perfect.
I'll be back with more when I've got a bit more experience with what appears to be a very polished piece of software.